Get $150 for connecting your Honeywell Home smart thermostat with Central Hudson Gas & Electric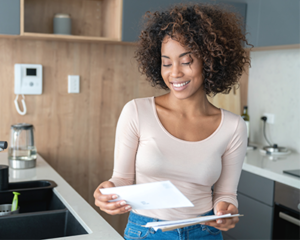 Central Hudson Gas & Electric wants to help lower demand during high demand hours – especially during those summer days when everyone cranks up their AC at the same time.
My Thermostat Rewards works with Central Hudson Gas & Electric's Peak Perks program to reward you for helping lower the stress on the energy grid.
You're eligible if you:
Receive electricity from Central Hudson Gas & Electric
Own a Honeywell Home Wi-Fi enabled thermostat
Have central air conditioning or a heat pump
Once you sign up, you'll get:
$150 for your enrollment, plus
$50 every year you participate
About My Thermostat Rewards
Smart thermostats can help conserve when energy saving is most needed.
Every kilowatt of electricity not generated during peak hours helps:
Keep electricity rates lower over the long term
Reduce the amount of carbon emissions and other pollutants associated with peak power generation
Avoid costly infrastructure upgrades otherwise needed to meet growing demand
How It Works

Eligible Thermostats
All Honeywell Home Wi-Fi Thermostats work with Central Hudson.
You may also choose to participate directly in the Peak Perks program by requesting installation of an outdoor efficiency switch instead. Visit https://cenhudpeakperks.com/ to learn more.
If you need help enrolling, contact us today at 866.818.1900.